Many blind people use screen readers to access web content. For Sales Enablement content creators, it is essential to understand how blind people use the web, and how to create Sales and Customer Experiences that are both operable and understandable by people who are blind [1].
Salesforce maintains Section 508 conformance for internal Sales reps. External customer-facing experiences must similarly be accessible for balanced, 2-way online "dialogues" with customers.
As customer experiences get increasingly interactive, it's important that they do not sacrifice basic accessibility for trendy features.
We recently submitted iDialogue Customer Experience (CX) rooms to several site checker and accessibility audit sites. And to be honest, I was bracing for the worst given the level of pre-built interactive screen elements.
The good news is that our accessibility scores all passed (95/100 from accessibilitychecker.org [2]), but there is still some work to do. The functional elements of a B2B Sales customer experience, such as accessing documents and quotes, filling out forms, and submitting payment methods, are all passing.
While iDialogue Room Builders can reliably build compliant and accessible rooms today, we've updated our 2022 product roadmap to reaffirm our commitment to section 508 conformance, and to be transparent in our progress towards achieving near perfect accessibility scores.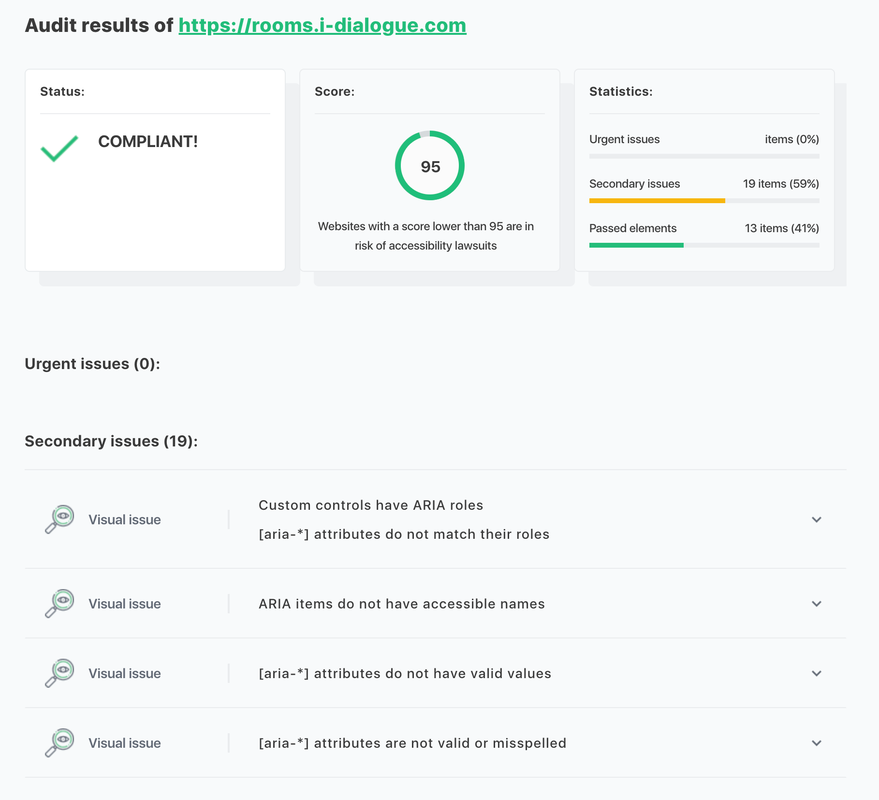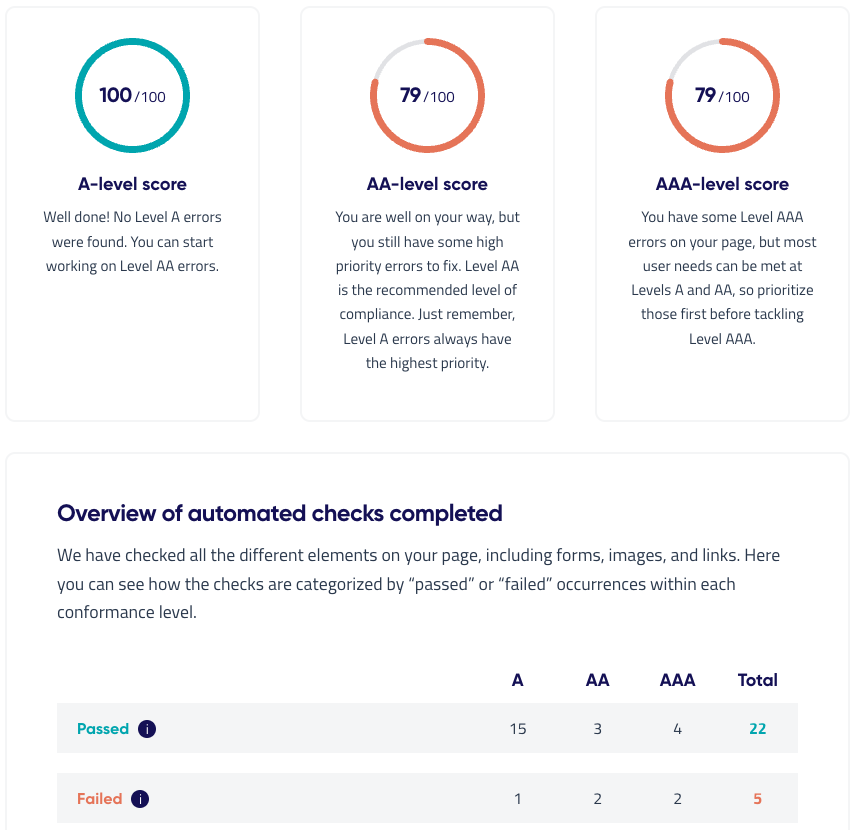 References
[1] https://equalizedigital.com/website-accessibility-blind/
[2] ​https://www.accessibilitychecker.org/