Leading open source Salesforce lightning component library now included with iDialogue managed package.

"We've seen an increase in Salesforce customers adopting the UnofficialSF component library for flow-based development" said Michael Leach, iDialogue's Principal Architect. "Salesforce Developers and Admins are clearly adopting Flows as the next generation CRM platform, and Unofficial SF provides many great examples of how to leverage this platform."
The iDialogue Flow CPQ Accelerator, released in April 2022, makes use of the Unofficial SF datatable, developed by Eric Smith, for use in dynamic product configuration, pricing, and quote generation. All iDialogue Flow CPQ templates are extensible by subscriber orgs, and can be easily customized using Flow Builder.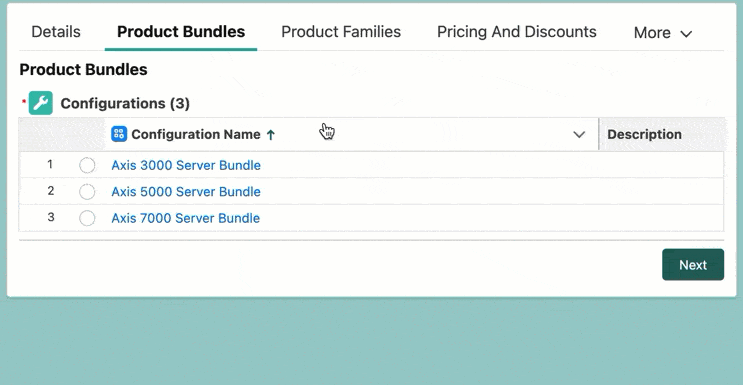 Example of product bundle configurator included in iDialogue package, based on Unofficial SF flow components.
"The ability to provide spreadsheet-like functionality in Salesforce flows, plus integrate the components with iDialogue's digital experience actions and platform events, enables Salesforce Users to easily interact with their customers" said Mr. Leach.
As Unofficial SF goes through packaging and versioning changes, iDialogue will maintain compatibility with key Unofficial SF components so that Flow Developers receive seamless, periodic component updates without the overhead of managing multiple packages, or keeping up with open source library updates. ​
In the spirit of open source, iDialogue will submit pull requests and enhancements to the UnofficialSF Github repository to ensure its long-term success, plus provide Flow training to iDialogue Admins and Developers.
Resources:
Unofficial SF
Unofficial SF Github Repository
Eric Smith's Blog